Solids or liquids we can handle your chemical needs
Charleston Demolition provides material recycling services in Charleston, SC. Our services include but are not limited to: building materials, construction waste, yard and landscape debris removal, hoarding removal, electronics removal. lead-based paint removal, fire damaged home goods, bulk waste, and solid waste removal in Charleston, SC, Mt. Pleasant, North Charleston, Summerville, and the surrounding areas of the Lowcountry.
As a material recycling company in the Charleston, SC area, we have removed and recycled materials of all types. As a licensed general contractor in South Carolina, we have successfully and safely completed over 8,000 projects, including many commercial demolition projects of all sizes. Our experienced material recycling contractors and subcontractors work to properly remediate hazardous waste to meet environmental safety standards.
Proper material helps clean up junk from homes and businesses in the Charleston, South Carolina area. Give us a call today for a free estimate on your material removal project. Our team is standing by and ready to help you rehabilitate and repurpose your commercial property.
Below you'll see a lst of items we can recycle.

Paper

Magazines

Newspapers

Office paper

Envelopes

Junk mail/envelopes

Greeting cards

Catalogs
Books/textbooks

Coupons

Posters

Sticky notes

Paper bags

Wrapping paper
Plastic Bottles & Containers

Water bottles

Soda bottles

Milk jugs

Liquid containers

Jars and tubs (yogurt, margarine tubs, etc.)

Detergent and all-purpose cleaner bottles
Soap and shampoo bottles

Rigid plastic product packaging, such as clean rigid clamshell containers (Remove any plastic film or aluminum)

Plastic cups
Paperboard & Cardboard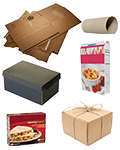 Corrugated cardboard boxes

Soda/beverage boxes

Shoe boxes

Gift boxes

Paper containers with metal bottoms (chips, nuts, coffee, powdered beverage, refrigerated dough, frozen juice concentrate, etc.)
Clean food boxes (cereal boxes, microwave meals, boxes of rice, etc.)

Paper towel rolls

Paper egg cartons

Paper Cups
Aluminum & Steel Cans

Aluminum cans and caps/lids

Steel and tin cans
Glass Bottles & Jars

Glass bottles (caps and labels can be left on containers)
Glass jars (lids and labels can be left on containers)
Cartons

Milk & juice cartons

Ice cream cartons

Broth & soup cartons
Steel and wood
Commercial Demolition Services we Offer
Hospitals
Restaurants
Gas Stations
Parking Lot Removal
School Demolition
Church
Warehouse
Factory
Office Builings
Grocery Stores
Retail Establishments
Old, Unused Building Materials
Construction Waste
Yard & Landscape Debris
Bulk Waste
Hoarding Removal
Electronics Recycling
Special Solid Waste
Lead-Based Paint Removal
Material Removal
We have trucks on standby to load trucks and gets the materials moved that you need gone
Deck and Fence removal
Our last fence removal was in Cane Bay in berkely county sc, it took us a day to do the project, the client paid about 2k to have it done but we were in and out so when you have a deck or fence that needs removed , you know who to call.
Concrete Demolition
We love concrete demo because it can usually all be recycled and reused,such a cool product with many renewable resource capabilities.